Athenex to Participate in the H.C. Wainwright 24th Annual Global Investment Conference
BUFFALO, N.Y., Sept. 06, 2022 (GLOBE NEWSWIRE) --  Athenex (NASDAQ: ATNX), a global biopharmaceutical company dedicated to the discovery, development, and commercialization of novel therapies for the treatment of cancer and related conditions, today announced that management will present at the H.C. Wainwright 24th Annual Global Investment Conference, taking place September 12-14, 2022, in New York, NY and virtually. Company management will also be available for one-on-one investor meetings during the event. Please find additional details about the presentation below.

Virtual Presentation Date: Monday, September 12, 2022, 7:00am EDT
Presenter: Dr. Johnson Lau, Chief Executive Officer
Webcast: Link here
A replay of the presentation will be available in the "Events and Presentations" section of the Athenex website for the following 90 days. Please contact your representative at H.C. Wainwright to schedule a virtual one-on-one meeting with Athenex during the conference. For information about the H.C. Wainwright Global Investment Conference, please refer to the event's website.
About Athenex, Inc.
Founded in 2003, Athenex, Inc. is a global clinical-stage biopharmaceutical company dedicated to becoming a leader in the discovery, development, and commercialization of next generation cell therapy drugs for the treatment of cancer. In pursuit of this mission, Athenex leverages years of experience in research and development, clinical trials, regulatory standards, and manufacturing. The Company's current clinical pipeline is derived mainly from the following core technologies: (1) Cell therapy, based on NKT cells and (2) Orascovery, based on a P-glycoprotein inhibitor. Athenex's employees worldwide are dedicated to improving the lives of cancer patients by creating more active, accessible, and tolerable treatments. For more information, please visit www.athenex.com.
Forward Looking Statements
Except for historical information, all of the statements, expectations, and assumptions contained in this press release are forward-looking statements. These forward-looking statements are typically identified by terms such as "anticipate," "continue," "could," "expect," "intend," "may," "plan," "potential," "strategy" "will," and similar expressions. While Athenex believes these forward-looking statements are reasonable, undue reliance should not be placed on any such forward-looking statements, which are based on information available to us on the date of this release. These forward-looking statements are based upon current estimates and assumptions and are subject to various risks and uncertainties (including, without limitation, those set forth in Athenex's filings with the SEC), many of which are beyond Athenex's control and subject to change. Actual results might differ materially from those explicit or implicit in the forward-looking statements. Risks and uncertainties include: changes as a result of market conditions or for other reasons; the risk that the offering will not be consummated; the exercise of the warrants to be issued in the offering; the impact of general economic, health, industrial or political conditions in the United States or internationally; and other risks and uncertainties identified in Athenex's Quarterly Report on Form 10-Q for the quarter ended June 30, 2022 and other subsequent disclosure documents filed with the SEC. All information provided in this release is as of the date hereof, and we assume no obligation and do not intend to update these forward-looking statements, except as required by law.
Athenex Contacts
Investor Relations
Daniel Lang, M.D.
Athenex, Inc.
Email: danlang@athenex.com
Tim McCarthy
LifeSci Advisors, LLC
Email: tim@lifesciadvisors.com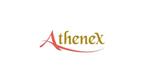 Source: Athenex, Inc.